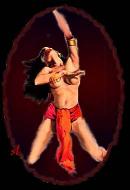 DANCE CLASS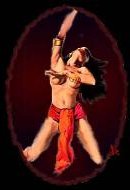 ---
These classes are once again being offered for any one who wishes to take them. If You are a FW and wish to take the classes, i am able to do them via email, and will respect You by not placing Your name on this graduation page...unless You wish it. As you can see, i've been working on a class, but it is on hold for now.

i will also be offering classes for Free Women AND Masters, though each will be using a different format of the classes, both will offer things to help the Free learn how to teach their own to dance, OR to become better at things such as fighting, description in "posting", etc. If You would like to take either class, please email me at the gretuk address below, and specify which of the classes You are interested in; FW or Warrior.*.

If you wish to take the class, please contact me at gretuk@hotmail.com and i will add you to the newest class coming up, which will begin
Oct 24,8 pm CST.
When i receive your email, i will send you the link to the classroom. Otherwise if you wish the emailed classes, please let me know and i will arrange it. All Owners of the slaves taking the class are more than welcome to visit to see what is being taught, but please remember, i do require the total attention of those attending.

i have also been told that these classes have helped many learn to serve better, in so many ways. Once the classes are done, there will be a requirement of at least one dance, slave's choice (or Owner's), and for honors, one must do both the free form dance, and a scroll dance. Owners are encouraged to check the slave's progress on these pages. Homework is given out for the classes and expected to be sent in by the end of 3 days time.

*Warrior Graduate/Class list (because of the delicacy of a FW taking such classes, Their names will remain not listed, unless They Themselves ok it:



---





GDC had offered this class for any slaves of Gor who are serious about learning dance.siren

, slave of GDC, along with vixen, had offered this class. The class taught the many aspects of Gorean Dance. It was carefully planned out week by week, with assignments to help done weekly and due the following week, so practice was very important. Each slave in dance class had their progress reported here for his/her Master/Mistress to see. Each slave had an assignment and which was posted and if they were not checked off here, they spoke to the trainer, asap. One could not fall behind. Via this page, their Master/Mistress could receive updates also on their progress. If slaves were not willing to spend the time to bring to their Owner a true gift of spirit and dance, then they were not true slaves.

Masters/Mistresses of the "students" were welcome to join class at any time if They wish to come in. Though there were no slaves serving during classes, Owners were always welcome to come in and show Their interest in their slaves training. The slaves are here for Them after all and the slaves shall learn together.



Three missed classes without notification constituted removal from the class FW will have FW before their names on the list below..
---
NAME

ATTENDANCE
+=not signed up yet
A-Absent
E-Excused
P-Present
H-on Hold (due to rt)

PROGRESS LESSON/ASSIGNMENT

R=Redo, P=Pass



*NOTICE: ALL FAILING GRADES CAN BE CHANGED IF YOU HAND IN YOUR ASSIGNMENT AND SIREN LOOKS IT OVER AND APPROVES IT!! (below was the last known set of classes)

mikel{NS} (8 pm Wed)





Class 1-P
Class 2-
Class 3-
Class 4-
Class 5-
Class 6-
Class 7-
Class 8-






NADU-
EMOTION-
DESC-
OUTLINE-
REG DANCE-
SCROLL DANCE-

shay leah{TBx} (tba)





Class 1-P
Class 2-
Class 3-
Class 4-
Class 5-
Class 6-
Class 7-
Class 8-






NADU-
EMOTION-
DESC-
OUTLINE-
REG DANCE-
SCROLL DANCE-
GRADUATES


2017 and after Graduates-*=Honors Graduates (see below)Master Class Graduate

adara{Vk}*

afsana{Sak}

alena{~SW~}*

a'lisha{Alun-1}*

ame'thyst(KC)

arwen{Tor}

asaria{Ra}

aspen{LH-1/Aly}

astraea {Property of Audun}

bianca

candesia{Tor}*

ceanaa{DesA}

cyndra

devra{MR}

dew drop{Ahmed}

donna(Hs)

ella{Halai}

elissa{KK}*

Eulalia{I belong to Kleio}

faeri{CE}

flame{NS}

FW Helga*

Fyrehair{Svein} *

Golden hair{Helga}*

guelah{K}

gudrun{TBx}

hallee

hysperia{QH}*

imp{H}*

~*jale*~{K}*

jenni{Panthos}

jewel{MoT}*

kadiea{Tor}*

kaliani{KUMA)*

kaliko{Kvk}*

katyia{^SM^}*

kenna{CoT}

kirya{AR}

kit{LN}*

kyla{NW}

leilou{KB}

lesedi {Danr}

lilangel{LC}*

linah{HK}*

lissa{Tor}

madhu{Turia*WM}

maia{Drk}*

marni{BL}*

mena{TUR}

moonlightfairy{IT}

moirai{Mason}

moria{DP}*

murmer{NZ)

nalia{LDD}

nessa^IVARS^

nisaa{Hes}

persia{Drk}*

petal{Da}

phoenix{H}

quisara{SI}

RAGNAR-Tuchuk*

ravana{Krilor}*

raven{MTC}

rayla{KUMA-1}*

saaliah{DR}*

sa'dina{TS}*

sadiyah{Shado}*

saga{Padishir}

salihah{KnT-1}

saphire

segulah{Ryll}*

sekhmet{MIR}

~shay'la~{Echd}*

shay'leah{LH}(2)*

Sigga{Audun Wingfoot}*

soft petal{Da}*

stiletto{F}

stormie{HFL}

suni{SPK}

sweets{SV}*

taleena{CoA}

tali*

tawney{V}

tesa{CN}*

thora{JONAS}

tiia{TR}*

twania{Kaz}*

tyra-ravi{DOG}*

vanga{B/Cs-1}*

vixen{GDC}*

wai'keiki{^SN^}*

ya'nika{Hes/Cali)*

zera{Z}

*GRADUATED WITH HIGH HONORS -----


Below is a listing of the FW & slaves who have taken pride in striving to please their Masters/Mistresses/FC. These are the ones who performed both an erotic dance and a scroll dance for the classes offered by GDC. they are to be commended on the fine work which they have done all to honor their Masters/Mistresses/FC. siren is pleased to announce the ones who have "graduated with honors" from the GDC Dance classes::
*(newer graduates, 2017 and later)


adara{Vk}

alena{~SW~}

alisha{Alun-1}

astraea {Audun}

cand esia{Tor}

elissa{KK}

Eulalia{K}*

Fyrehair{Svein} *

Golden hair{Helga}*

guelah{K}

FW-Helga*

hysperia{QH}

imp{H}

~*jale*~{K}

jewel{MoT}

kadiea{Kšl}

kaliani{KUMA}

kaliko{Kvk}

katyia^SM^

kit{NYX}

lesedi {Danr}

maia{Drk}

marni{BL}

mena{TUR}

moirai{Mason}

moria{DP}

persia{Drk}

RAGNAR-Tuchuk*

ravana{ Krilor}

rayla{KUMA}

sa'aliah {DR}

sa'dina{Tr-RB}

sadi yah{Shado}

saga{Padishir}

segulah{Ryll}

shay'la{Echd}

shay 'leah{LH}

Sigga{Audun Wingfoot}

soft petal{Da}

sweets{SV}

tali

tesa{CN}

tiia{TR}

twania{Kaz}

tyra-ravi{GDC}

vanga{B/Cs}

vixen{VF}

wai'keiki{^SN^}

yanika{Hes/Cali}}