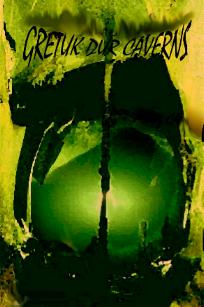 Gretuk.... A homestead of Outcasts deep in the mountains that surround the Plains of Turia....
Hidden amongst of many Caverns by the dead volcanos... Rarius has only heard rumors of the
dark feared cavern of the outcasts..Some believed it not to exsist some too afraid to even want
to know...Some hearing of the stories of the most feared Rarius imaginable who reside here...
Some even thought to even seen such rarius move on the Plains of Turia.Is the stories a myth
or the truth? Wondering upon the caverns Y/you see many natural caverns...A gust of wind
sends shivers against your skin from the hot grounds of where the old volcanos stand.. They
naturally keep the lands and natural springs warm.. Y/you move closer upon a cavern that looks
kind of unusual....Bloodstains on the ground startles you... as Y/you approach into the cavern as
the guards then hold you at the entrance with swords readied....then Y/you realized the stories of
Gretuk is true... As they snarl upon Y/you making sure you are safe to be drawn in...TO

GRETUK DUR CAVERNS
WARNING: NOTICE, IF YOU ARE ONLY HERE TO BE A PLAYER
AND DUAL ROLE, KNOW THAT ONCE DISCOVERED YOU WILL BE KILLED AND THUS BANNED
FROM GDC FOREVER, REMEMBER THIS AND KEEP YOUR HONOR. IF YOU ARE A PLAYER, DUAL
ROLES, GO ELSEWHERE, YOUR KIND IS NOT WANTED NOR TOLERATED HERE. TO BE OF GDC
IS TO BE OF HIGH HONOR, DECEIVERS ARE NOT A PART OF THIS HOMESTONE!!


To Email GDC, send any inquiries to: gretuk AT hotmail.com